Date:
Client:
Auckland Theatre Company – Wynyard Quarter
Dealer:
Communication & Security
Equipment:
BOSCH LB2-UC15-L1 x 40, LB2-UC15-L1 x 40, LC2-PC30G6-4 x 44, PLM-4P220 x 2,

Univox SLS-3 x 5, PLS-X5 x 3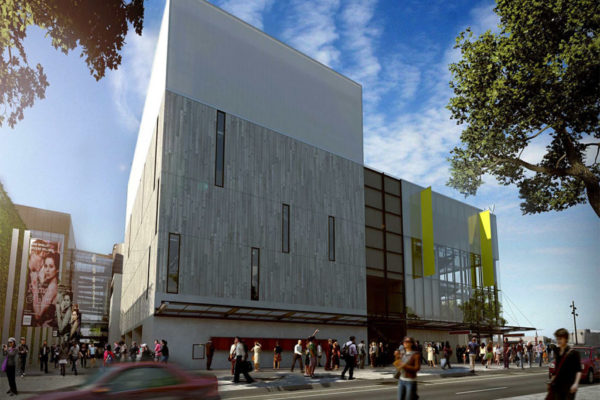 The new Theatre for the Auckland Theatre Company was never going to be a simple design and it's proved to be quite a showcase for more than just the artists.
The combination of Bosch and Univox helps to get the performance across to the audience.
The Back of House, Foyer, walkways and toilets are massive areas and due to the open architecture, required a box speaker that could be mounted directly to the industrial looking cable tray.
The LB2-UC15 series box speaker was chosen for its performance and look.  80 units in either black or white were installed throughout the venue.  Flush mount ceiling speakers were also required and these needed to be high performance, so the Bosch LC2-PC30G6-4 4" two way speaker was chosen, with over 40 being installed.
All the speakers are driven by 2 Plena Matrix 4 x 220w power amps.
Hearing enhancement was also a requirement in the theatre itself, and Univox was chosen for the Hearing Enhancement Solution.  The design covered all areas, including the entire Auditorium seating.  Computer modelling was completed beforehand to prove the concept and come up with a final wiring plan, to ensure all areas were covered to the NZ Building Regulations and best practise standards.
Univox has a smart piece of software (ULD 2.0) which allows us to do a full design, taking into account the building materials and any additional steel which affects the magnetic field required.
The end result works very well and looks great too.
If you would like any further information about BOSCH amps and speakers or Univox loop amps, please contact us.