Date:
2017
Client:
H & M – Wellington
Dealer:
Provision Technology – Auckland
Equipment:

1 x  BOSCH PLM-8M8 DSP

6 x BOSCH PLM-WCP wall controllers

2 x Dynacord PCL140T power amps

1 x BOSCH PLE-1P120 power amp

8 x CSL106T FBT ceiling speakers

8 x LC2-PC30G6-10 BOSCH 10″ in ceiling subs

80 x FBT CSL630TIC 2 way ceiling speakers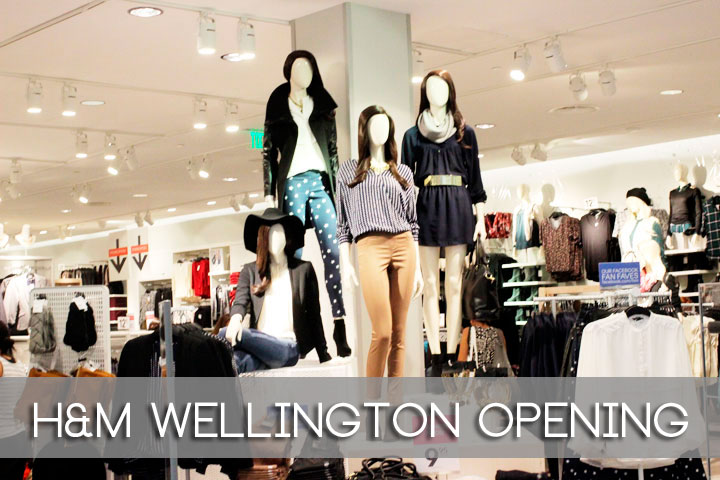 The new H&M store in Wellington is a very welcome addition as the brand grows across New Zealand. Featuring a big and bright store concept with a focus on sound as an important part of the ambience. The H&M brand is unique as it calls for a much better sound system specification than traditional stores. Using a two way 6.5″ ceiling speaker with additional 10″ ceiling subs, the sound system is more Front of House than the usual muted BGM systems.
Provision Technology in Auckland were tasked with the sound system installation and chose to run with a combination of  high quality FBT 2 way ceiling speakers and Bosch in-ceiling subwoofers. The system features a high speaker count to ensure the best evenness of coverage figure possible.
The system is managed and controlled by a Bosch Plena Matrix PLM-8M8 DSP and powered by a combination of Dynacord and Bosch power amps.
The end result is a high quality system capable of high SPL without any ear fatigue to make sure customers stay in store longer to spend their money.
The H&M store in Wellington had been a success so far and there are more stores planned throughout the country.
If you would like any further information about the system design or the equipment used in this installation, please contact us.