From August 2017, distribution of MIPRO will move to Pacific Audio Visual Ltd.
MIPRO is a highly respected manufacturer of Portable PA Systems, Wireless Microphones and Tour Guide Systems.
Marcel Reinen, Managing Director commented: "MIPRO has been an outstanding manufacturer of high quality and innovative Radio Mics and Portable PA's for many years and we are very honoured to be representing them in New Zealand ."
MIPRO CEO, KC Chang added: "We have known Marcel for close to 20 years due to our previous business relationships with Audio Telex and later, Hills. He has extensive knowledge & experience in managing the MIPRO brand and knows our wireless technologies and how MIPRO can serve their customer base. His familiarity with the product lines will make for a smooth transition and future growth."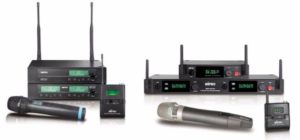 Pacific AV was established in 2014 with a focus on the commercial and professional audio markets. A high level of customer service and technical support has always been the key goal for Pacific AV and we look forward to not only supporting existing MIPRO customers, but introducing the growing range to new customers and markets.
MIPRO was founded in 1995 and is Taiwan's leading manufacturer of Wireless Microphones and Portable PA Systems. All products are manufactured in MIPRO's own world-class facility in Chiayi, Taiwan, and are sold in in over 80 countries. The company enjoys a reputation for quality, innovation and reliability. In addition to Wireless Microphones and Portable PA Systems, the range also includes Wireless Tour Guide, Language Translation and Assistive Listening systems, Digital IEM and ENG systems, plus a full range of accessories including Antenna Distribution.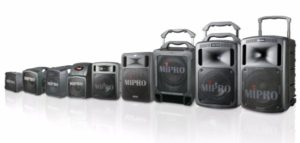 If you would like any further information or pricing, please contact us.
Marcel Reinen
Pacific Audio Visual Ltd
Ph +64 (9) 947 5230
Mob 0274 902 256
PO Box 783, Orewa 0946
info@pacificav.co.nz
www.pacificav.co.nz