Pacific AV is proud to announce their appointment as the NZ distributor for AudioFetch (Audio-over-WiFi products).
AudioFetch is a USA based company that specialises in the design and manufacture of high quality streaming audio-over-WiFi products.  AudioFetch features wireless audio via a free downloadable apps for streaming to iOS, Android smartphones and Tablet users and leverages global WiFi standards.
From simple two channel through to 512 channel systems,  their solution is totally scalable and suits many applications such as School Halls, Gyms, Airports, Bars, Museums and Churches etc.
The hardware features individual processors per channel with multiple audio input options including analogue, optical and digital coax and you can connect up to 250 users per AudioFetch device. It even comes with all the interconnecting cables!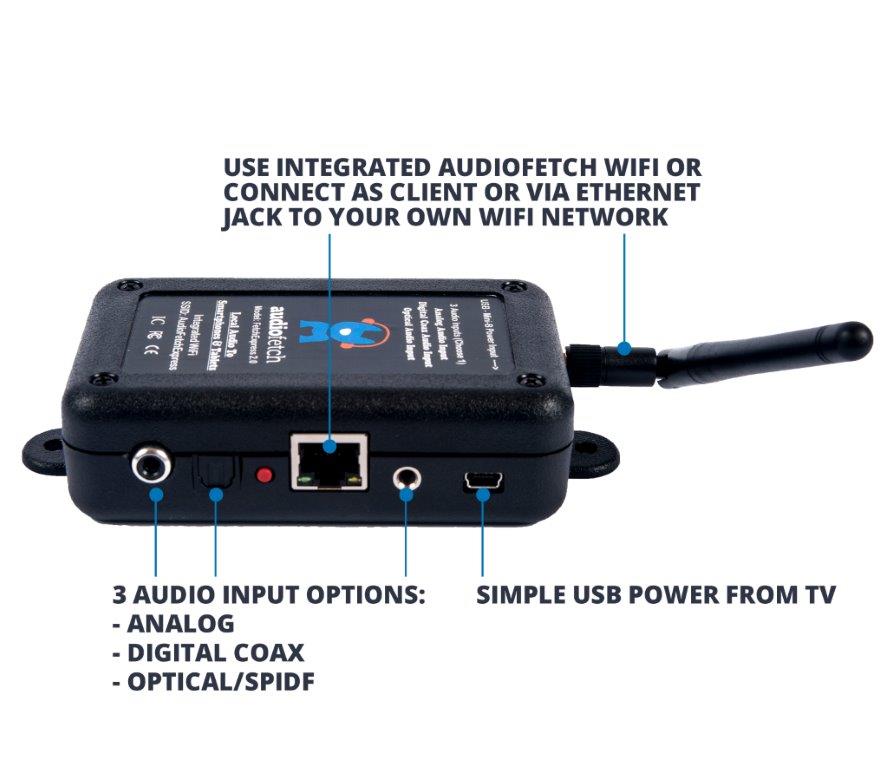 The AudioFetch Express model (shown above) features built in WiFi and can operate stand alone. It is easily powered via USB and a great option for portable use such as tour buses or a temporary site such as church services or concerts or for installations that don't have an existing WiFi system.
AudioFetch boasts some unique features such as  Public Address Override function, which allows a paging system to be set as a priority input.  A fantastic feature in a commercial audio system where paging announcements are made.
Multiple AudioFetch devices can be joined together to make a bigger system that is spread over an installation, making it very versatile.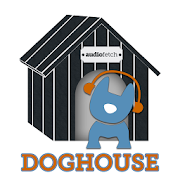 The use of the ad portal is free and very easy to use. You can manage your AudioFetch devices using their Doghouse app via laptop or mobile devices) to check your system and make changes on the fly.
The API is available so you can integrate AudioFetch with your own app. Very handy!
Comes with an industry leading 3 year warranty.
Contact us now for pricing or to arrange a demonstration
For more information visit our website: https://www.pacificav.co.nz/brands/audiofetch/