Date:
Client:
Ormiston Junior College – Auckland
Dealer:
Australasian Audio Engineering
Equipment:
FrontRow CB65, DRS5000, CM3000, CM800 x 21,

BOSCH PLM-4P125 x 4, PCL1225T x 2, PLE-1P120 x 1, BCS-HS10E x 7,

FBT CSL106T x 91,

Univox CTC121 x 1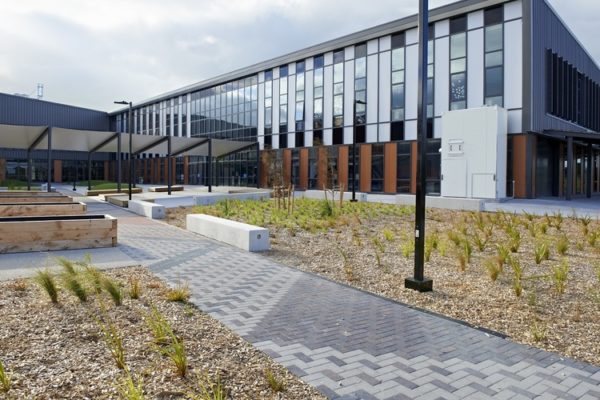 Ormiston Junior College is part of the new breed of schools, looking to integrate as much of the infrastructure as possible.
This is why they chose the FrontRow audio-over-IP Paging and Bells system to enable them to utilise the LAN cabling structure already being put in.
The system consists of a paging mic, an audio encoder and 21 individual decoders feeding 21 power amp channels driving zoned ceiling speakers.  The whole system is controlled by a Linux based server which handles the zone paging and full bell schedule.  The "bells" can be any WAVE/MP3 file and different daily scenarios can easily be programmed into the server.
The server also monitors all the end points and can be set up to send an email if the system is put into Lockdown mode.
A GUI sitting on a PC is used for Paging zone selection from either a list or even a floorplan and can also be used to activate Lockdowns using tones, strobes and programmed triggers for externally controlled equipment.
There are several models of classroom end-point devices available that connect to the network.  They include straight audio decoders, decoders with power amps built in and models that can take up to 4 local audio inputs, with built in power amp and the ability to control the audio and other devices via RS232, LAN or IR using Keypad and Touch Panels.
The FrontRow system combines the need for zoned paging, bells, Lockdown warnings, local classroom sound reinforcement and control, in one scalable package, that utilises the schools network thus saving money and time.
If you would like any further information about the FrontRow School Bells and PA system or a on site demo, please contact us.