| | |
| --- | --- |
| Date: | August 2017 |
| Client: | Waikato Regional Council – Hamilton |
| Dealer: | AV Solutions Ltd – Hamilton |
| Equipment: | BOSCH Dicentis Wireless Conferencing System. 12 x DCNM-WDE with High Directivity Mics and voting option, Transport case and chargers. |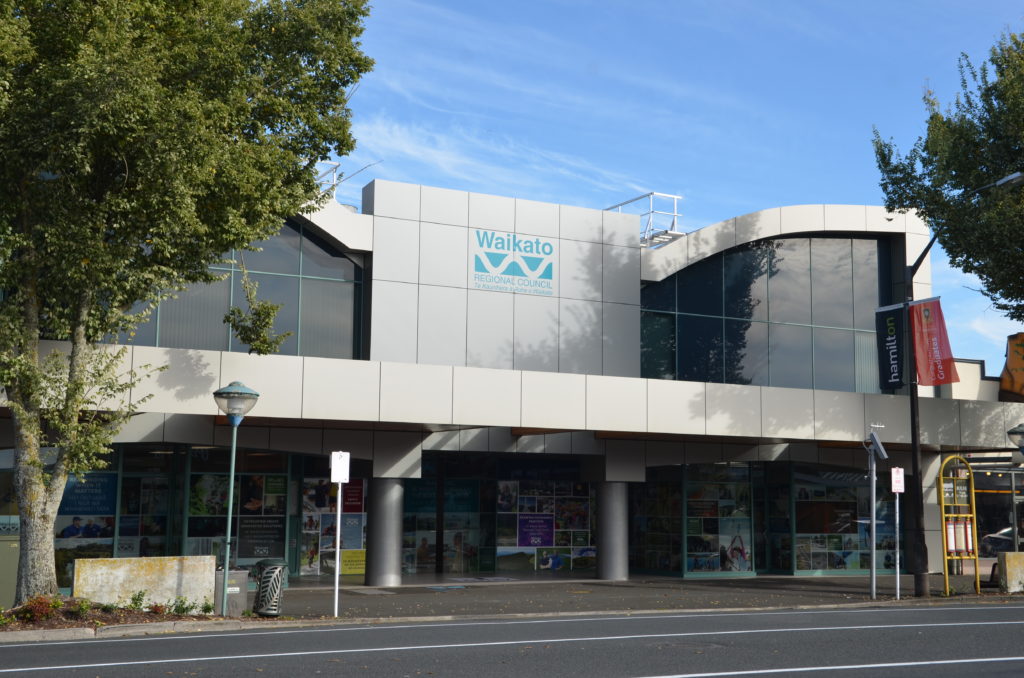 When the Waikato Regional Council went looking to replace their ageing wireless Conferencing system they ended up finding what they were looking for with the BOSCH Dicentis Wireless Conferencing System.
The system was installed by Hanspeter Frick of AV Solutions Ltd in Hamilton.  It included a Dicentis WAP with 12 DCNM-WDE extended touch screen Delegate Stations.
The Dicentis system, based around a very simple design using a dual band WiFi, seamless auto switching and PoE WAP, for zero interference operation.  The WAP also features audio in and out connections to interface with any existing sound systems, recording systems or even Tele-Conferencing systems.  Connection to the WAP is via LAN or directly using any smart device with a browser, for total control of any meeting.  There is also an API available for control via a third party system such as Aurora or AMX.
Audio is encrypted to prevent eavesdropping and the lithium Ion batteries will last up to 24 hours on a single charge.  The smart charger takes only 3 hours for a full re-charge.
The Council opted to go for the voting option, which uses NFC technology on each station, allowing Councillors to log in at an assigned, or any, seat.  The touch screens can then be used for simple voting and will display Voting results.  The screens are also used to display the names of participants who are either on the speaking or waiting lists.
The quality of the audio is crystal clear due to the High Directivity Mics and built-in Automatic Feedback Exterminator.  Each station includes a built-in speaker, which remains on, even when the mic is being used, so they don't miss anything.   A variety of mic options including gooseneck models are available.
The Dicentis Wireless conferencing system can also be interfaced natively to the BOSCH PTZ Dome Camera which is used to display who is speaking, by tracking the stations as they are activated.
If you would like any further information or a demonstration of the BOSCH Dicentis Wireless Conferencing system, please contact us.