Description
The Farfisa DUO intercom system  consists of a range of door panels and internal stations connected via a simple two wire, non polarised wiring platform. It uses a digital buss system which makes system design and later expansion very simple. CAT6 cabling is often used in most installations and designs can cater for simple residential homes through to large multi apartment complexes. Programming is very easy using Bluetooth technology on any smart phone using the Farfisa app. Upgrades and additions are also simple as all the devices connect to the 2 wire bus.
Even for renovations, large distances are guaranteed, integrations with video surveillance, addition of up to two analogue CCTV cameras which can be viewed from the internal station or even via the smart phone app, using the Farfisa Cloud (hosted by Amazon servers).
The DUO range consists 6 different door panels (some with proximity reader), a selection of internal stations including audio only handsets, video monitors with handset s through to handsfree video/audio monitors with on screen control. The all feature buttons which can be programmed to operate smart relays to open doors, gates, garage doors or even lights.
Farfisa pride themselves on offering great support so spare parts are often available for legacy products such as the FN4000 and DF6000 models, sold in NZ previously.
With more products coming soon, Farfisa has the Intercom solution you need.
Door Panels:
ALBA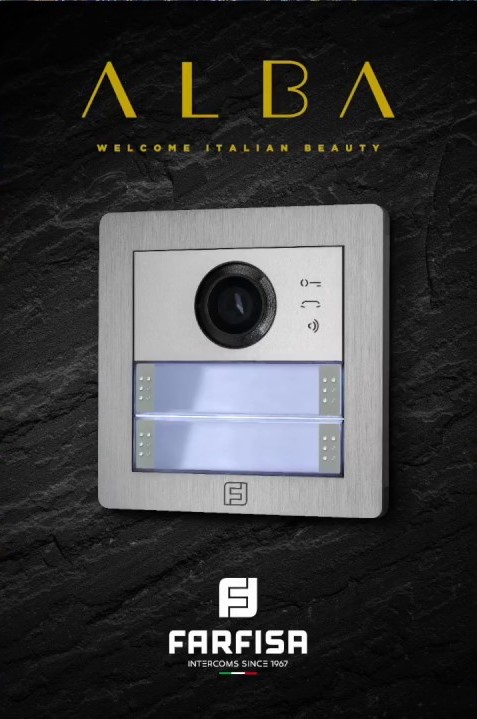 HERO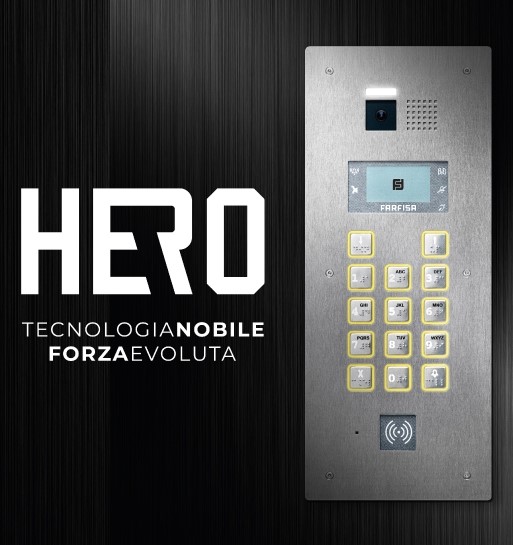 SOLVO