Description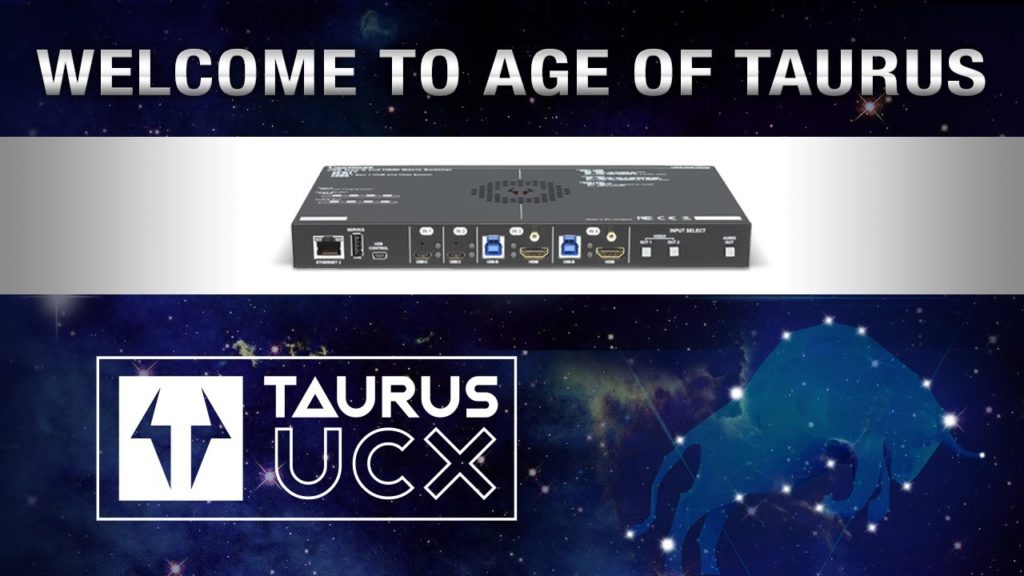 Lightware Taurus UCX is the latest in world class leading ground breaking technology to enable users to get the most and best experience from the range of products normally used in a boardroom or meeting room. It incorporates all of the various devices, such as laptops, web cams, USB peripherals such as a keyboard and mouse, laptops and displays.
Taurus UCX combines all of these separate devices into one cohesive system by providing video, USB switching and control.
Instead of being locked down into on brand SKU, you can now use any number of different devices in your new or existing meeting or boardroom!
Models include 2×1 or 4×2 versions with USB host switching and HDMI and USB-C inputs with audio break out and control via GPIO, RS232 and TCP/IP. The system is offers a Utility and a Secure Corporate LAN port. There is also a DANTE/AES67 version available for systems utilising a DANTE enabled DSP.
The system is versatile and easy to use.
Click on the picture below to see how it works.